For researchers
The Nurses' Health Studies encourage use of their questionnaires and biospecimens by external collaborators, consortia, and pooling projects.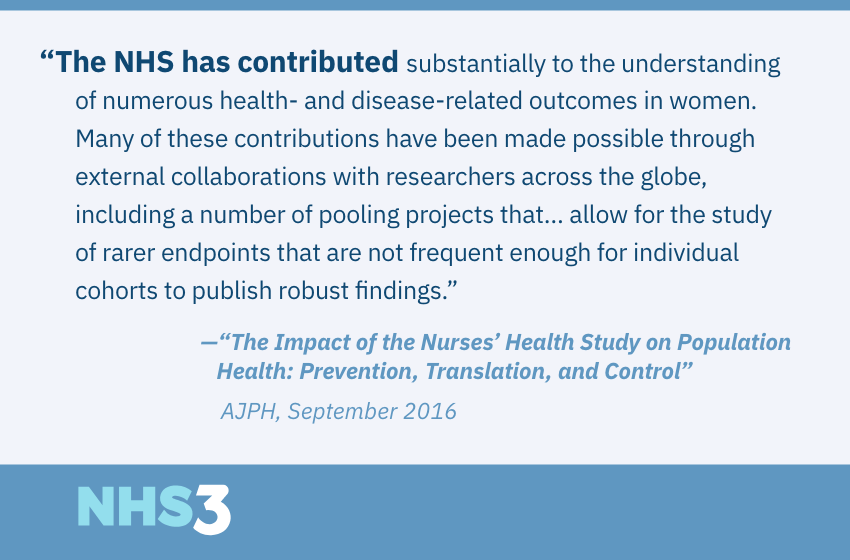 Sample types include plasma, white blood cells, red blood cells, whole blood, urine, DNA, toenails, hair, stool, saliva, archival tumor tissue, and mammography images. These samples are a valuable and finite resource. All specimen research results are reported to the Biorepository and linked to remaining aliquots over time, resulting in specimen collections rich with more than 30 years of investigational and reported data.
The Biorepository welcomes new collaborations and strives to make their establishment as simple and transparent as possible, while maximizing their scientific yield. For more information, visit cohortsbio.bwh.harvard.edu/.