For participants
Thank you, Nurses' Health Study 3 participants! Since the first Nurses' Health Study began in the 1970s, the information provided by dedicated participants—including you!—has led to much of what we know today about health and disease.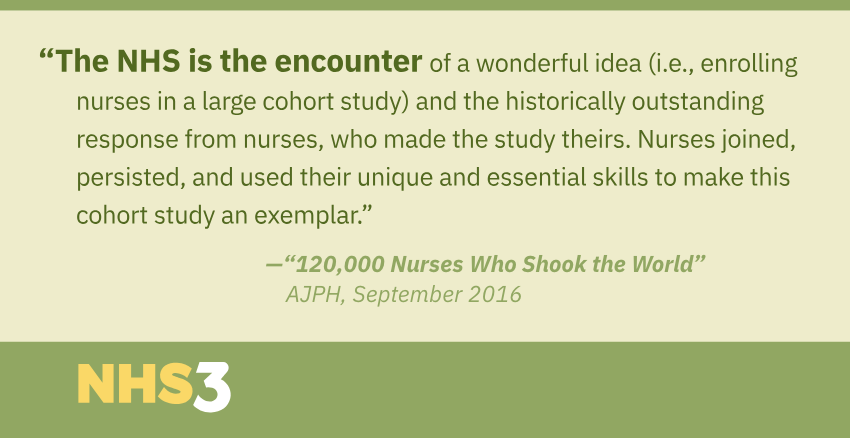 Help us reach our goal of 100,000 participants
The most effective way of engaging nurses in NHS3 is to spread the word among friends, colleagues, and mentors. Here's how you can help.
Stay up to date on the Nurses' Health Study website or Facebook page.
Read and share the American Journal of Public Health special issue (Sept. 2016) marking the 40th anniversary of the Nurses' Health Study (NHS). All of the articles are fully accessible with no paywall.